Paul Tadros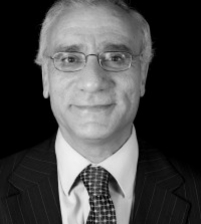 Address Details
5909 Peachtree Dunwoody Road, Suite 800
GA 30328 Atlanta

USA
Telephone: +1 (905) 420 8658
Fax: +1 (905) 421 9697
E-mail: paul.tadros@corptax.org
Send E-Mail
Personal Resume
Paul exemplifies the international nature of our firm having lived and worked in a variety of different countries throughout his life. He holds a MSc in Applied Mathematics and Physics, as well as an LLM in tax. In addition, he is a CPA and a Chartered Accountant (Canada).
Paul Tadros provides three decades of both industry and large public accounting experience. During his roughly 20 years working in industry, Paul managed the international tax functions of two US-based multinational companies—with operations in the Americas, Europe and Asia. In addition, as a partner in the Big 4, Paul worked in Montreal and the Caribbean as a specialist in practical US inbound and outbound tax planning. He has also spent time during his career based out of New York.
Paul maintains a profound depth of knowledge in US inbound and outbound planning. He has extensive experience in cross border mergers and acquisitions, reorganizations, corporate structuring, financing and initial public offerings. He is respected around the world for his extensive knowledge of income tax treaties, and he has consulted with foreign governments on treaty policy and legislation affecting international tax and business issues. Paul is a frequent speaker at international tax conferences and has authored numerous articles on international tax issues. In addition to a broad base of European and Asian experience, a particular specialty of his is the tax systems of Latin America and the Caribbean. He also founded and became the first President of The American Chamber of Commerce in the Eastern Caribbean.
Publications
More information about USA
The United States of America (also referred to as the United States, the U.S., the USA, the States, or America) is a federal constitutional republic comprising fifty states and a federal district. The country is situated mostly in central North America, where its forty-eight contiguous states and Washington, D.C., the capital district, lie between the Pacific and Atlantic Oceans, bordered by Canada to the north and Mexico to the south. The state of Alaska is in the northwest of the continent, with Canada to the east and Russia to the west across the Bering Strait. The state of Hawaii is an archipelago in the mid-Pacific. The country also possesses several territories in the Caribbean and Pacific. The United States was founded by thirteen British colonies located along the Atlantic seaboard. On July 4, 1776, they issued the Declaration of Independence, which proclaimed their right to self-determination and their establishment of a cooperative union. The current United States Constitution was adopted on September 17, 1787; its ratification the following year made the states part of a single republic with a strong central government. The Bill of Rights, comprising ten constitutional amendments guaranteeing many fundamental civil rights and freedoms, was ratified in 1791. By the 1870s, the national economy was the world's largest. Today, the country is still a leading economic as well as a political and cultural force in the world. (Source: Wikipedia)
Links