Paolo Troiano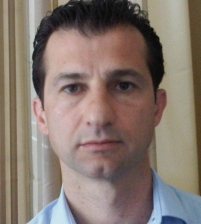 Address Details
Viale Majno 26
20129 Milano

Italy
Telephone: + 39 (0)2 7628 0824
Fax: + 39 (0)2 7600 7783
E-mail: paolo.troiano@corptax.com
Send E-Mail
Personal Resume
Paolo Troiano (b. Pordenone, 1968) graduated in Economics, magna cum laude from the University "La Sapienza" of Rome (1992). He attended the University "La Sorbonne" in Paris (1993/94), obtaining a Master Degree (D.E.S.S.) in "European and International Management" with a thesis on "Tax planning and low tax countries". Paolo is now attending the Law Faculty at the University "La Statale" in Milan (in progress – 3° year). He is qualified as a Chartered Accountant both in Italy (1993) and the UK (1997), a Certified Auditor (Revisore dei Conti) in Italy and a part-time professor of International Tax Law in the contest of the International Tax Master Degree at the University of Rome.
In 2006, Paolo set up his Studio Legale Tributario Troiano & Associati, a niche tax and corporate tax advisory firm. At that point, he could already look back on an impressive international career.
In Paris, Paolo joined the Credit Department of Banca Commerciale Italiana in 1994, dealing with companies' financial analysis. In 1995 he moved to London. Paolo first practiced as a tax advisor with Wycombe Hurd & Co. – Solicitors, dealing with international tax planning and focusing on the use of off-shore structures and trusts. In 1996 he joined the London based International tax department of PriceWaterhouseCoopers and was involved in domestic and international group reorganisations, M&A, structuring of inbound and outbound investments. During this period, Paolo was also the founder and chairman of the "Italian Group", a team of 10 professionals within the firm, advising clients having interests in both Italy and the UK.
At the end of 1998, Paolo returned to Italy as associate in the tax department of KPMG Italian correspondent law firm. Before starting his own firm, from January 2003 to May 2006, Paolo first was partner in charge of the Law firm Macchi di Cellere Gangemi tax department in Milan, and later became head of the tax department of Studio Legale Galgano.
Paolo's practice consists in general Tax and Company Law, specialising in domestic and international tax matters. He regularly advises Italian and foreign multi-national and medium-sized companies on mergers and acquisitions, domestic and international groups reorganisations and structuring of outbound and inbound investments. He regularly advices high net worth individuals in structuring their affairs in a tax efficient way. He is a regular speaker at conferences concerning domestic and international tax topics and a regular contributor to national and international technical magazines on the same subject.
Publications
More information about Italy
Italy (Italian: Italia), officially the Italian Republic, is a country located partly on the European Continent and partly on the Italian Peninsula in Southern Europe and on the two largest islands in the Mediterranean Sea, Sicily and Sardinia. Italy shares its northern, Alpine boundary with France, Switzerland, Austria and Slovenia. The independent states of San Marino and the Vatican City are enclaves within the Italian Peninsula, and Campione d'Italia is an Italian exclave in Switzerland. The territory of Italy covers 301,338 km² and is influenced by a temperate seasonal climate. With 60.4 million inhabitants, it is the sixth most populous country in Europe, and the twenty-third most populous in the world. Italy's capital, Rome, was for centuries the political centre of Western civilisation as the capital of the Roman Empire. Modern Italy is a democratic republic. It has been ranked the world's eighteenth most-developed country and its Quality-of-Life Index has been ranked in the top ten in the world. Italy enjoys a very high standard of living, and has a high nominal GDP per capita. It is a founding member of what is now the European Union and North Atlantic Treaty Organization. Italy is also a member of the G7, G8 and G20. It has the world's seventh-largest nominal GDP, tenth highest GDP (PPP) and the sixth highest government budget in the world. It is also a member state of the Organisation for Economic Co-operation and Development, the World Trade Organization, the Council of Europe, the Western European Union and the United Nations. (Source: Wikipedia)
Links