Rik Smet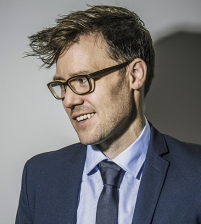 Address Details
Havenlaan/Avenue du Port 86C B.419
1000 Brussels

Belgium
Telephone: +32 2 773 40 00
Fax:
E-mail: rik.smet@corptax.org
Send E-Mail
Personal Resume
Rik graduated as Master of Laws (UGent) and obtained a Master after Master in Tax Law (University of Antwerp). After two years of practical experience, Rik worked on a proposal to reform personal income tax on behalf of the Minister of Finance. He then became an assistant at the University of Antwerp and worked on a doctoral thesis entitled "Tax Treaty Making in Federations", which he successfully defended in 2020. In addition, he is the author of several publications in tax law in the broad sense.
After an academic career of 6 years in total, he joined the Tiberghien office in 2020, where he mainly focuses on European and international tax law cases.
Publications
More information about Belgium
Belgium (Dutch: België/ French: la Belgique/ German: Belgien), officially the kingdom of Belgium, is a state in northwest Europe. It borders the Netherlands to the north, Germany and Luxembourg to the east, France to the south, and the North Sea to the west. The country covers an area of 30,528 square kilometres and is home to two main linguistic groups, the Flemish (Dutch-speakers) in the region of Flanders in the north, and the Walloons (French-speakers) in the region of Wallonia in the south. In the east of Wallonia, a small German-speaking Community exists as well. Belgium is a founding member of the European Union and hosts the EU's headquarters, as well as those of several other major international organizations such as NATO. (Source: Wikipedia)
Links