Volker Streu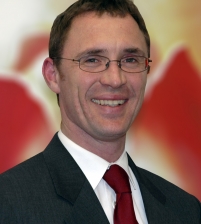 Address Details
Fasanenhain 2a
22391 Hamburg

Germany
Telephone: + 49 16 29 774779
Fax: + 49 40 3570 8513
E-mail: volker.streu@corptax.org
Send E-Mail
Personal Resume
After an apprenticeship with Deutsche Bank, Volker graduated in business administration at the University of Hamburg in 1992. He became an assistant teacher at the International Tax Institute in Hamburg thereafter and finished his academic education there with thesis on "Cross border leasing in multinational companies", and received a Ph.D. in Business Administration for this work in 1997. He passed the German tax advisor exam and became an accredited tax consultant in 1997.
He worked as tax consultant in the head office for Tax and Law at BDO; specialized in International taxation. He joined Ernst & Young as a manager in 1998 and worked mostly for inbound clients, among them large US-based multinational groups. Volker was assigned to the German Tax Desk in New York, USA during 2000/2001 and worked as a Senior Manager in the International Tax Services group of Ernst & Young thereafter. In April 2005 he opened his own tax firm in Hamburg to serve international clients with ongoing compliance and consulting services.
Since 2005 Volker is working in a multi disciplinary law, tax and audit firm as partner.
Publications
More information about Germany
Germany, officially the Federal Republic of Germany (German: Bundesrepublik Deutschland), is bordered to the north by the North Sea, Denmark, and the Baltic Sea; to the east by Poland and the Czech Republic; to the south by Austria and Switzerland; and to the west by France, Luxembourg, Belgium, and the Netherlands. The territory of Germany covers 357,021 square kilometers (137,847 sq mi) and is influenced by a temperate seasonal climate. With 81.8 million inhabitants in 2010, it has the largest population among member states of the European Union, and it is home to the third-largest number of international migrants worldwide. As a modern nation-state, the country was first unified in 1871. In 1949 Germany was divided into two separate states: the Bundesrepublik Deutschland and the Deutsche Democratische Republik. Germany was reunified in 1990 as a federal parliamentary republic of sixteen states (Bundesländer). The capital and largest city is Berlin. Germany is a member of the United Nations, NATO, G8, G20, and the OECD. It is a major power with the world's fourth largest economy by nominal GDP and the fifth largest in purchasing power parity. (Source: Wikipedia)
Links