Brendan Sherry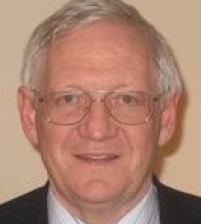 Address Details
98 Lower Baggot Street
2 Dublin

Ireland
Telephone: + 353 1 67 62 262
Fax:
E-mail: brendan.sherry@corptax.org
Send E-Mail
Personal Resume
Brendan is a Fellow of the Institute of Chartered Accountant in Ireland with over 40 years experience of the Irish business environment. He is Managing Director of the Hibernia Trust Limited. Brendan is also currently managing partner of Sherry McNabola Murray & Company, a firm of Chartered Accountants and Registered Auditors. Previously he worked as a consultant with Arthur Young and Company.
The Hibernia Trust is a firm of specialist tax consultants based in Dublin, Ireland. The Hibernia Trust works with owners and managers in protecting and preserving the capitalof their organisations, by reviewing the tax structures in use and where appropriate, assisting them to avail of the competitive Irish Tax regime.
Publications
More information about Ireland
Ireland (Irish: Éire) is the third-largest island in Europe and the twentieth-largest island in the world. It lies to the northwest of continental Europe and is surrounded by hundreds of islands and islets. To the east of Ireland is Great Britain, separated from it by the Irish Sea. The island is divided between separate jurisdictions: the Republic of Ireland, which covers just under five-sixths of the island, and Northern Ireland, a part of the United Kingdom, which covers the remainder and is located in the northeast of the island. The population of the Republic of Ireland is estimated to be 4.5 million. The country experienced unprecedented economic growth from the mid-1990s until the 2008–2010 Irish financial crisis. (Source: Wikipedia)
Links