Robin Minjauw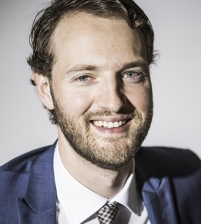 Address Details
Havenlaan/Avenue du Port 86C B.419
1000 Brussels

Belgium
Telephone: +32 2 773 40 00
Fax:
E-mail: robin.minjauw@corptax.org
Send E-Mail
Personal Resume
Robin joined Tiberghien in 2007 and was made partner in 2018. His practice focuses on corporate taxation, international taxation, mergers and acquisitions, private equity and real estate projects.
He has a special interest in the overlapping areas of the various tax domains.
Robin is a regular speaker at seminars in Belgium and abroad. He is the author of various tax publications. He is a member of the International Fiscal Association (IFA), the International Tax Forum and other networks.
Publications
More information about Belgium
Belgium (Dutch: België/ French: la Belgique/ German: Belgien), officially the kingdom of Belgium, is a state in northwest Europe. It borders the Netherlands to the north, Germany and Luxembourg to the east, France to the south, and the North Sea to the west. The country covers an area of 30,528 square kilometres and is home to two main linguistic groups, the Flemish (Dutch-speakers) in the region of Flanders in the north, and the Walloons (French-speakers) in the region of Wallonia in the south. In the east of Wallonia, a small German-speaking Community exists as well. Belgium is a founding member of the European Union and hosts the EU's headquarters, as well as those of several other major international organizations such as NATO. (Source: Wikipedia)
Links