Alan Maher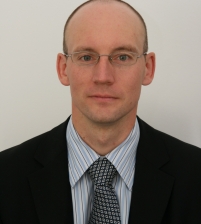 Address Details
Smartinska 106
1000 Ljubljana

Slovenia
Telephone: + 386 (0) 1 600 30 92
Fax: + 386 (0) 1 600 30 99
E-mail: alan.maher@corptax.org
Send E-Mail
Personal Resume
Alan has acquired majority of his professional experience as tax advisor with one of the international audit and advisory companies. In his year professional carrier he specialized in taxation in financial sector, mergers and acquisitions and corporate income tax. He also gained experience in registration and reporting of a number of foreign investment funds in Slovenia. He was also engaged in many of the international acquisitions where he served a number of foreign investors.
In 2006 he worked in Prague – Czech Republic as specialist for acquisitions of various real estate companies. He was also CEE real estate industry leader for Slovenia in the area of taxes. In the past he was also involved in audit of taxes with a large number of Slovene and international clients.
In Slovenia he organized tax seminars in the field of withholding taxes, capital gains and taxation of financial instruments. Alan speaks English and German language.
Publications
More information about Slovenia
Slovenia, officially the Republic of Slovenia (Slovene: Republika Slovenija), is a country in Central Europe touching the Alps and bordering the Mediterranean. Slovenia borders Italy on the west, the Adriatic Sea on the southwest, Croatia on the south and east, Hungary on the northeast, and Austria on the north. The capital and largest city of Slovenia is Ljubljana. Slovenia covers an area of 20,273 square kilometres and has a population of 2.06 million. The majority of the population speaks Slovene, which is also the country's official language. Other local official languages are Hungarian and Italian. Slovenia is a member of the European Union, the Eurozone, the Organization for Security and Co-operation in Europe, the Council of Europe, NATO, UNESCO, WTO, OECD and UN. Per capita, it is the richest Slavic nation-state, and is 85.5% of the EU27 average GDP (PPP) per capita. (Source: Wikipedia)
Links