Ameya Kunte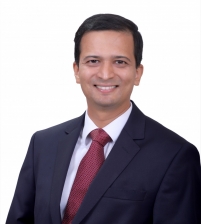 Address Details
+91 9823038088
411038 Pune

India
Telephone: +91 9823038088
Fax:
E-mail: ameya.kunte@corptax.org
Send E-Mail
Personal Resume
Mr Ameya Kunte is an international tax professional with over 18 years of experience. Ameya is a chartered accountant with expertise in India tax as well as international tax and transaction advisory and strongly believes in engaging closely with the client to provide them with solutions.
Ameya runs a boutique consulting firm named Globeview Advisors LLP providing tax (domestic as well as international tax, restructuring and business advisory). He also provides end to end project management for his clients through a network of associate professionals.
Prior to this, he co-founded Taxsutra – a leading b2b tax news and information portal in India and continued there as Executive Editor. Before embarking on his entrepreneurial journey, he has had stints at leading international consulting firms – Ernst & Young and PwC wherein he advised Indian and international MNCs on domestic and international tax. He also worked on business restructuring and M&A related advisory.
Ameya has delivered various speaches and lectures at Indian as well as global forums on the subject of international tax.
Publications
More information about India
India has a well-developed tax structure in line with global best practices. India has federal system with division of power between the Center and the States. Corporate tax is a levy by the Central Government and is uniform throughout the country. GST is levied by Central and respective State based on a decision at the joint-framework. Corporates pay taxes on their net income after deducting all relevant expenditure and exemptions. In some cases, where corporates do not have taxable income / have inadequate taxable income but have book profits, tax is levied on book profits at specified rates. An Indian resident is taxed on his worldwide income whereas a non-resident is taxed only in respect of income sourced in India. India has Double Taxation Avoidance Treaty with all major countries of the world which offer beneficial tax rates to non-residents. Some of the countries have been given Most Favoured Nation status and these countries enjoy the most beneficial tax rates under treaties. Transfer pricing regime applies to all international transactions between residents and non-resident related parties and detailed rules are in place to determine arm's length price of international transactions. In order to impart certainty to taxation of transactions undertaken or to be undertaken by non-residents, there are provisions for obtaining an Advance Ruling on tax matters. Such a ruling is binding on the taxpayer as well as the Revenue. In order to encourage corporate re-structuring and revive ailing companies, certain transactions are treated as tax neutral for the companies as well as their shareholders, subject to fulfilment of specified conditions. At the same time, India has in place specific as well as general anti avoidance rules to restrict any kind of tax abuse or tax evasion. Indian domestic law, as a policy, is phasing-out tax holidays and is moving to a lower corporate tax regime. The notable tax incentive includes a lower tax rate for new manufacturing set-ups @ 15% (plus surcharge and cess) and new set-up at the International Financial Services Center (IFSC). India has been a member of the OECD's Inclusive Framework and has signed the BEPS Multilateral Instrument. India however is not a OECD member. India tax website now provides abundant information on Indian tax as well as other laws - Home - Central Board of Direct Taxes, Government of India (incometaxindia.gov.in).
Links