Joseph Fu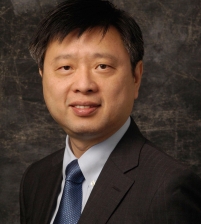 Address Details
33 Garden Road
Central, Hong Kong

China
Telephone: +852 3719 6288
Fax: +852 3719 6050
E-mail: joseph.fu@corptax.org
Send E-Mail
Personal Resume
Joseph is a Certified Public Accountant qualified in Hong Kong and the UK, and a member of The Institute of Chartered Accountants in England and Wales. He has served as a council member of The Taxation Institute of Hong Kong for many years and was the Institute's president in 2002 and 2003.
Joseph founded JFU Consultants to provide businesses with access to professional international tax, audit and financial control services.
With over 35 years of tax, accounting and financial management experience, he was named one of Hong Kong and China's top tax advisors by the International Tax Review for several years.
As part of a World Bank-sponsored fiscal policy project, Joseph advised China's Ministry of Finance and The State Administration of Taxation on tax policy issues. He also served many large multinational companies as well as developing companies during his career as senior partner of international accounting firms. Joseph has the privilege of continuing working with outstanding companies and entrepreneurs, a selection of which is presented as credentials of the firm that he founded in 2007.
Publications
More information about China
With nearly 4,000 years of continuous history, China is one of the world's oldest civilizations. Prior to the 19th century, it possessed an advanced economy. However, in the 19th and 20th century, imperialism and civil war damaged this economy. In 1949, the Chinese Civil War ended after a major combat and two states calling themselves "China" emerged: The People's Republic of China (PRC), established in 1949, commonly known as China, has control over mainland China and the largely self-governing territories of Hong Kong (since 1997) and Macau (since 1999). In the 1970s, reforms led by Deng Xiaoping, known as the Four Modernizations, improved agriculture, industry, technology and defense, raising living standards and making the PRC one of the great powers. The Republic of China (ROC), established in 1912 in mainland China, now commonly known as Taiwan, has control over the islands of Taiwan, Penghu, Kinmen, Matsu, the Pratas island group, and a few other outlying islands. In the 1950s, change to economic policies in Taiwan transformed the island into a technology-oriented industrialized developed economy after a period of high growth rates and rapid industrialization. Historically, the cultural sphere of China has extended across East Asia as a whole, with Chinese religion, customs, and writing systems being adapted to varying degrees by neighbours such as Japan, Korea and Vietnam. Through its history, China was the source of many major inventions. It has also one of the world's oldest written language systems. (Source: Wikipedia)
Links