Henriette Fuchs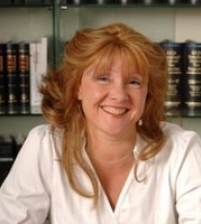 Address Details
Hashachar Tower, 4 Ariel Sharon Street
5320045 Givatayim
Israel
Telephone: T: +972.74.7339222 | M: +972.54.3004889
Fax: +972 - 74 - 7339223
E-mail: henriette.fuchs@corptax.org
Send E-Mail
Personal Resume
Henriette started her career with close to 5 years at the international tax department of a Big Four firm in the Netherlands, to later join the Mazars group in Amsterdam. She was requested to establish the representative office in Tel Aviv to serve the Israel based clients of the Dutch Mazars firm, to only never leave Israel after that. In the continuation of her career in Israel she put in a good number of years with the creation and advancement of the international tax department of a leading accounting firm in Tel Aviv, whilst she – during that time - obtained her license to the legal practice from the Bar Association of Israel. Today Henriette has been running the tax and international tax department of the firm of Pearl Cohen in Tel Aviv, and which currently has a head count of 4 full time professionals.
Henriette's tax expertise covers a wide range of tax challenges and her team and she are praised for thinking out of the box, while Henriette holds a strong ranking in Legal500 and has been named a 'Woman Leader in Tax' by 'World Tax' in 2020 and 2021.
Publications
More information about Israel
Israel is located in the Middle East bordering the Mediterranean Sea. Neighboring countries include Egypt, Jordan, Lebanon, Syria, and the regions Gaza Strip and West Bank. Despite its small size, Israel is home to a variety of geographic features, from the Negev desert in the south, mountain ranges in the north, and the Jordan Rift Valley in the east. The government system is a parliamentary democracy; the chief of state is the president, and the head of government is the prime minister. Israel has an advanced market system in which the prices of goods and services are determined in a free price system.
Links