Henrik Dietz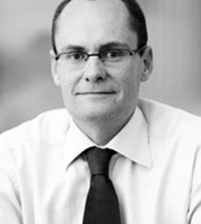 Address Details
Toldbodgade 39
1253 Copenhagen

Denmark
Telephone: + 45 33 19 33 16
Fax: + 45 33 91 80 20
E-mail: henrik.dietz@corptax.org
Send E-Mail
Personal Resume
Henrik is a graduate in Law from the University of Copenhagen in 1991. He worked at the Danish tax authorities for 4 years, 3 years as a senior consultant at the Danish Parliament attached to the Danish Tax Committee, 3 years with a major Danish law office and 6 years with Anderson and Deloitte.
Henrik is a partner in BACH Law in Copenhagen. He is specialized in interntational tax for companies and individuals. Areas of expertise: corporate tax, Danish and international mergers and acquisitions, reorganisations, withholding taxes and tax credits, tax litigation, tax audits, international tax planning BACH Law also provides legal service within commercial and corporate law, real estate, insolvency and IP law.
For the past number of years, Henrik acted as tax advisor to a number of large Danish corporations and multinationals.
Publications
More information about Denmark
Denmark, officially the Kingdom of Denmark (Danish: Kongeriget Danmark) together with Greenland and the Faroe Islands, is a Scandinavian country in Northern Europe. It is the southernmost of the Nordic countries, southwest of Sweden and south of Norway, and bordered to the south by Germany. Denmark borders both the Baltic and the North Sea. The country consists of a large peninsula, Jutland and many islands, most notably Zealand, Funel, Vendsyssel-Thy, Lolland, Falster and Bornholm, as well as hundreds of minor islands often referred to as the Danish Archipelago. The national language, Danish, is closely related to Swedish and Norwegian. Denmark is a constitutional monarchy with a parliamentary system of government. Denmark has a state-level government and local governments in 98 municipalities. Denmark has been a member of the European Union since 1973, although it has not joined the Eurozone. Denmark is a founding member of NATO and the OECD. Denmark is also a member of the Organisation for Security and Cooperation in Europe (OSCE). Denmark, with a mixed market capitalist economy and a large welfare state, ranks as having the world's highest level of income equality. Denmark has the best business climate in the world, according to the U.S. business magazine Forbes. From 2006 to 2008, surveys ranked Denmark as "the happiest place in the world", based on standards of health, welfare and education. (Source: Wikipedia)
Links