Emil Delchev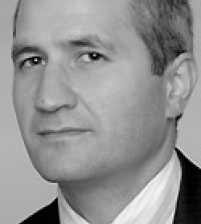 Address Details
8 Kaloyan Street
1000 Sofia

Bulgaria
Telephone: + 359 888 408 216
Fax: + 359 298 181 34
E-mail: emil.delchev@corptax.org
Send E-Mail
Personal Resume
Emil Delchev started his career in 1993 as a lawyer with Bulgarian law firms. Joined Ernst & Young, Sofia in February 1995 with the brief to set up a tax & legal department which he headed successfully until 1998. From 1998 to 2002 Emil Delchev was contracted to be in charge of the
tax & legal department of Arthur Andersen, Sofia. Upon the demise of Andersen in 2002 and following a merger between Ernst & Young and Andersen in Bulgaria Emil Delchev headed the tax service line as a manager. Emil Delchev acted as a tax senior manager with Ernst & Young until February 2005 when he founded Delchev and Partners.
Being 10 years in charge of tax & legal practices, Emil Delchev brings the most valuable experience in practically all areas of law and taxation. He has guided hundreds of foreign investors in establishing their businesses in Bulgarian in times when Bulgaria changed from state
to market economy. He has been involved from both legal and tax perspective in privatizations, restructurings, M&As, due diligence processes, acquisitions. Emil Delchev has provided advice in relation to some of the biggest and most complex transactions in Bulgaria.
Publications
More information about Bulgaria
Bulgaria, officially the Republic of Bulgaria (Bulgarian: Republika Balgariya), is a country in south-eastern Europe. Bulgaria borders five other countries: Romania to the north (mostly along the Danube), Serbia and the Republic of Macedonia to the west, and Greece and Turkey to the south. The Black Sea defines the extent of the country to the east. Bulgaria ranks as the 16th-largest country in Europe. Several mountainous areas define the landscape, most notably the Stara Planina (Balkan) and Rodopi mountain ranges, as well as the Rila range, which includes the highest peak in the Balkan region, Musala. In contrast, the Danubian plain in the north and the Upper Thracian Plain in the south represent Bulgaria's lowest and most fertile regions. The 378-kilometre Black Sea coastline covers the entire eastern bound of the country. Bulgaria's capital city and largest settlement is Sofia, with a permanent population of 1,405,000 people. Bulgaria functions as a parliamentary democracy within a unitary constitutional republic. A member of the European Union, NATO, the United Nations and the World Trade Organization, it has a high Human Development Index of 0.840, ranking 61st in the world in 2009. (Source: Wikipedia)
Links