Marylène Bonny-Grandil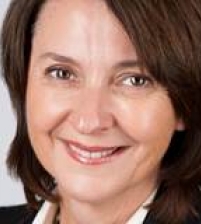 Address Details
31 Avenue Hoche
75008 Paris

France
Telephone: 0033 (0)1 45 61 36 12
Fax: 0033 (0)1 45 61 36 11
E-mail: mbg@altexisnet.com
Send E-Mail
Personal Resume
Marylène Bonny-Grandil has more than 20 years of experience in the tax field and advises French and multinational companies on national and international tax aspects of their projects as well as on complex tax litigations.
She successfully negotiated very significant transfer pricing litigations with the French tax authorities for foreign multinational companies. She drove the tax aspects of long haul and complex projects for French and foreign multinational companies.
Before starting the law firm ALTEXIS, she worked for the French tax authorities as a senior executive and, after an experience in the United States, joined the Corporate and International Tax Department of a Big 4.
Marylène regularly appears in both print and broadcast media as a referent on tax topics.
Publications
More information about France
France, officially the French Republic (French: République française), is a state in Western Europe with several overseas territories and islands located on other continents and in the Indian, Pacific, and Atlantic oceans. Metropolitan France extends from the Mediterranean Sea to the English Channel and the North Sea, and from the Rhine to the Atlantic Ocean. It is often referred to as L'Hexagone ("The Hexagon") because of the geometric shape of its territory. It is bordered (clockwise starting from the northeast) by Belgium, Luxembourg, Germany, Switzerland, Italy and Monaco; with Spain and Andorra to the south. France is linked to the United Kingdom by the Channel Tunnel, which passes underneath the English Channel. France is a founding member state of the European Union and is the largest one by area. The country has been a major power for several centuries with strong cultural, economic, military and political influence in Europe and in the world. France is a unitary semi-presidential republic with its main ideals expressed in the Declaration of the Rights of Man and of the Citizen. It is a founding member of the United Nations, and a member of the Francophonie, the G8, G20, NATO, OECD, WTO, and the Latin Union. (Source: Wikipedia)
Links