Juan Angel Beccera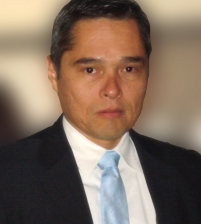 Address Details
500 Guillermo Gonzalez Camarena, Suite 501
01210 Santa Fe

Mexico
Telephone: + 52 55 5292 4071, 4329, 1055
Fax: + 52 55 5292 4071
E-mail: juan.angel.becerra@corptax.org
Send E-Mail
Personal Resume
Juan Angel Becerra has a Masters in Tax Law in Mexico and an LL.M. in International Taxation from Leiden University. Before founding his own consulting firm, he was an international tax partner with KPMG in Mexico and was responsible for the Mexican Centre of Excellence of KPMG Mexico in New York in the period 2003 - 2005.
Juan has more than 18 year experience in providing tax advisory to multinational companies on tax treaty interpretation, cross-border M&A, and cross-border financial transactions. His areas of expertise include the banking industry, the insurance industry, real estate investment funds, real estate opportunity funds, the manufacturing and the
construction industry.
Publications
More information about Mexico
Mexico, officially known as the United Mexican States (Spanish: Estados Unidos Mexicanos ), is a federal constitutional republic in North America. It is bordered on the north by the United States; on the south and west by the Pacific Ocean; on the southeast by Guatemala, Belize, and the Caribbean Sea; and on the east by the Gulf of Mexico. Covering almost 2 million square kilometres, Mexico is the 14th largest independent nation in the world, with an estimated population of 111 million. It is a federation comprising thirty-one states and a Federal District, the capital city. Since 1994, Mexico is the first Latin American member of the Organisation for Economic Co-operation and Development (OECD). It is firmly established as an upper middle-income country, and is considered a newly industrialized country and an emerging power. It has the 13th largest nominal GDP and the 11th largest by purchasing power parity. The economy is strongly linked to those of its North American Free Trade Agreement (NAFTA) partners, especially the United States, as well as tourism, being the world's tenth most visited country with over 21.4 million international arrivals. Mexico ranks fifth in the world and first in the Americas on the list of UNESCO World Heritage Sites with 31. (Source: Wikipedia)
Links